Introduction
Welcome to Tech Naandi Solutions / Pega tutorials by Narendra. In this post, I will explain How To Download Pega Personal Edition for free from Pega Collaboration Center.
What is Pega's personal edition?
PEGA Allows users to download and install Pega software for free which has limited features and easy to learn and practice Pega technology. This Personal edition helps users to create sample applications for practice and develop their skills easily.
Pega PDN Allows all users to download and use this software for free. If you are new to PEGA follow these simple steps below so that you can easily download the Latest Pega Personal edition for your Laptop/Desktop.
How To Download Pega Personal Edition?
1. Open the official PEGA website. If you have already account in Pega you can simply log in to your account or else you can create a new account by clicking on the Sign Up option as shown in the screen below.

2. After Login / Signup, select the Support option from the left top corner as shown in the image below.🙄

3. Now you can see the latest version of Pega software that is currently available and if you scroll down you can see download option available as shown in the below screen.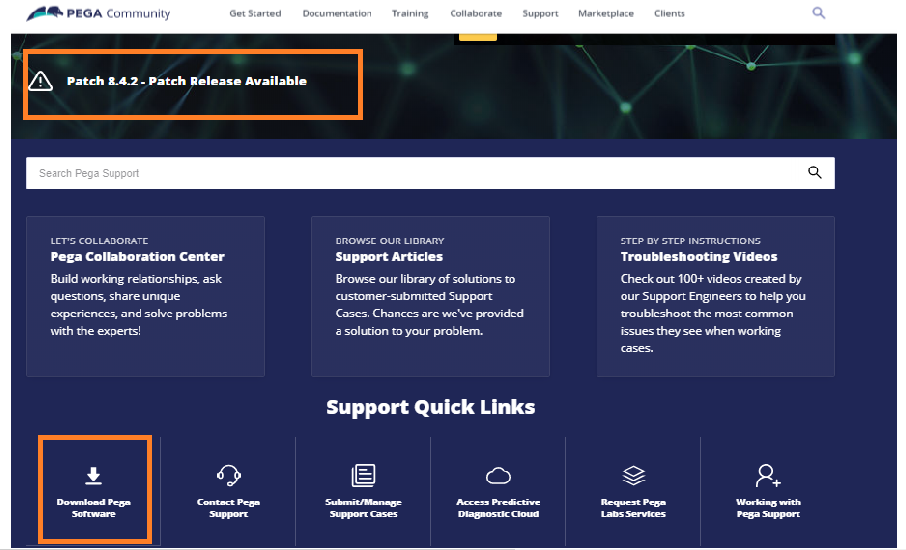 4. Click on the Download Pega Software option 🙄to download the latest version. It will redirect to another page where you will get a download option as shown below.🙄
Note: If you get any errors like, "You are not authorized to access this page" Use your company mail ID instead of the Gmail account.


5.Congratulations!😊 Now you have successfully downloaded your Pega Personal Edition Into Your Desktop/Laptop.
Read our Next Post: How to install Pega Personal Edition
Conclusion
Finally, now you will know that How To Download Pega Personal Edition.😍 If you have any quires related to download software please feel free to comment below I am here to provide a solution for you.😊
Thanks for your support we will provide more tricks & tips for you. If you like our tricks, share these with your friends and join my Telegram Channel for more new tricks & tips.