Introduction
In this post, we will discuss How To Create a sample application in Pega personal edition with simple and easy steps.
Let us consider that "Tech Naandi Solutions" company has requested to create an application using Pega technology. Lets us create a sample application for Tech Naandi Solutions.
Creating an Application in PEGA
Follow the below steps to create an application in Pega for any organization easily and simply.
Step 1 : 
Firstly, log in to Pega application with an administrator ID, you can see the below screen as Pega designer studio.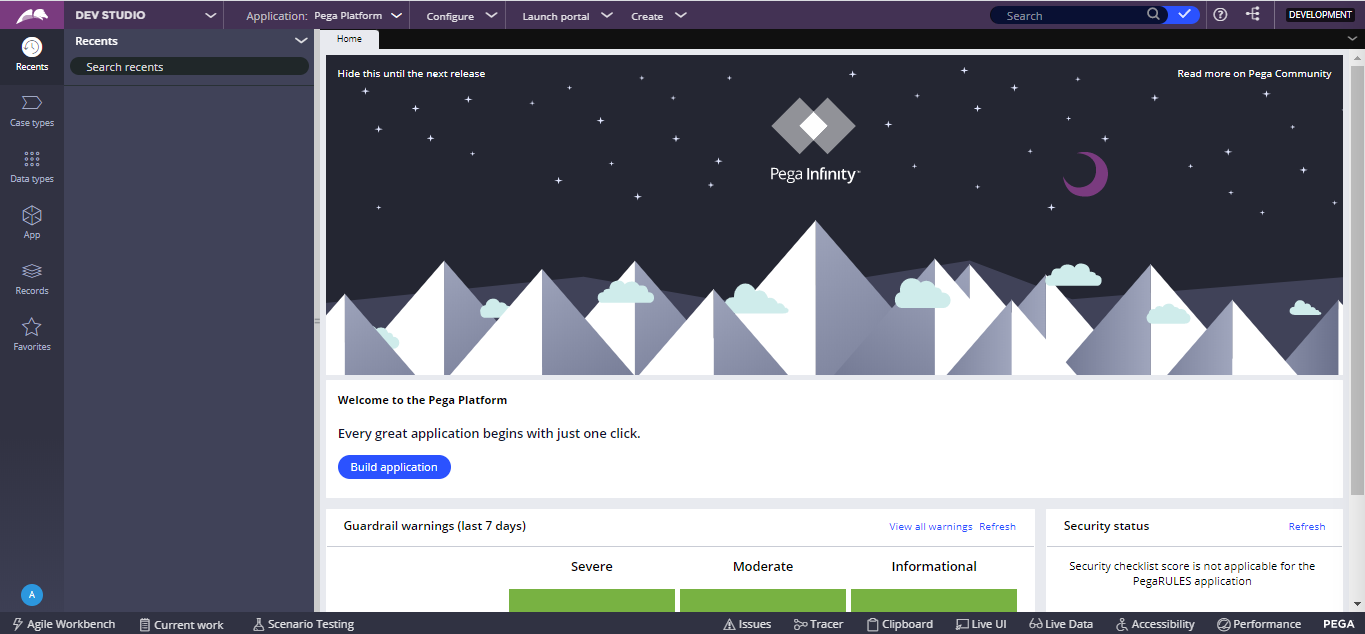 Step 2 :
To create an application click on the Application menu in the top panel and select New Application as shown in the screen below.

Step 3 :
Select a classic or custom application type as shown in the screen below.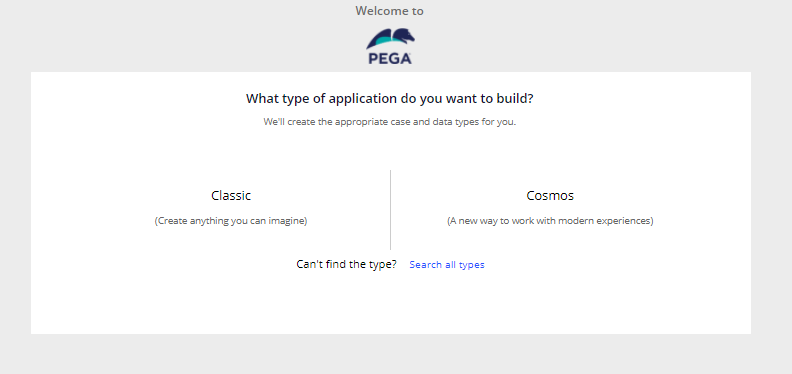 Step 4 :
Similarly, Select use this application type from the below screen.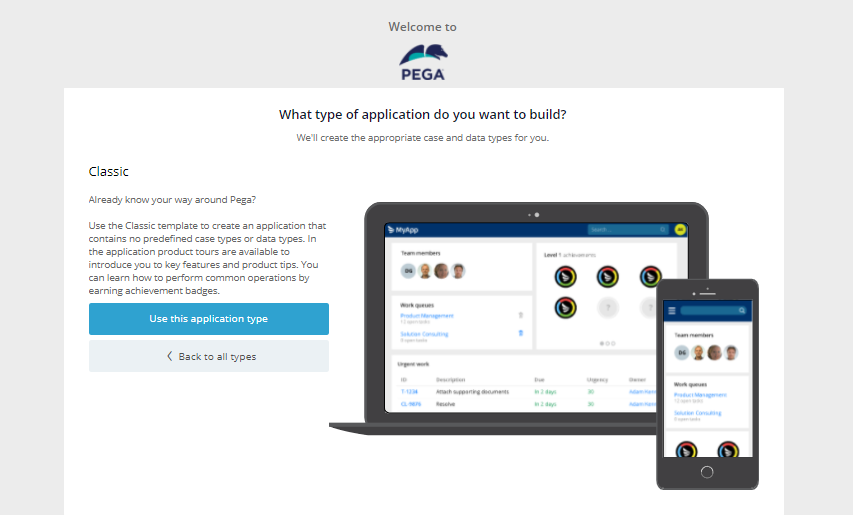 Step 5:
Enter Your Application name as for which company you are planning to design an application. (For example, I am entering application name as Tech Naandi Solutions).After that Click on the Advance configuration to create more configuration about your application.
Step 6:
Enter Organization name division name and unit names as shown in the screen below. It will take some time to create your application.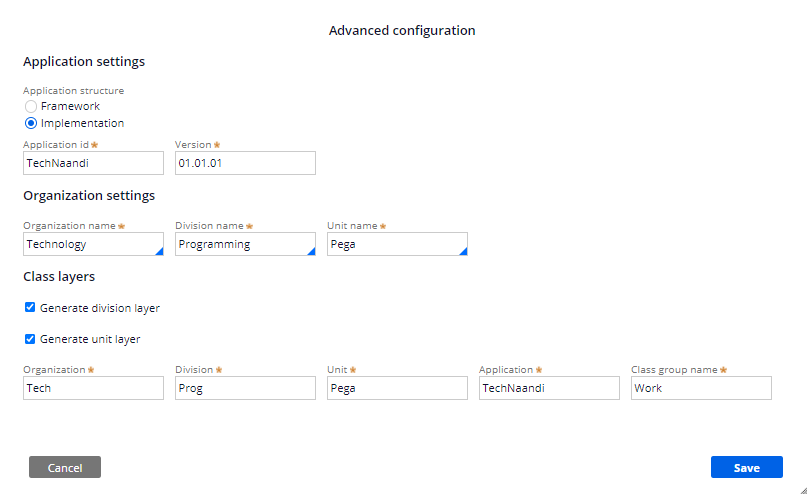 Example:
Organization Name: Tech Naandi Solutions.
Division Name: Programming.
Unit Name: Pega.
Step 7 :
Once the application is created, you need to create an operator to access the application as shown in the screen below.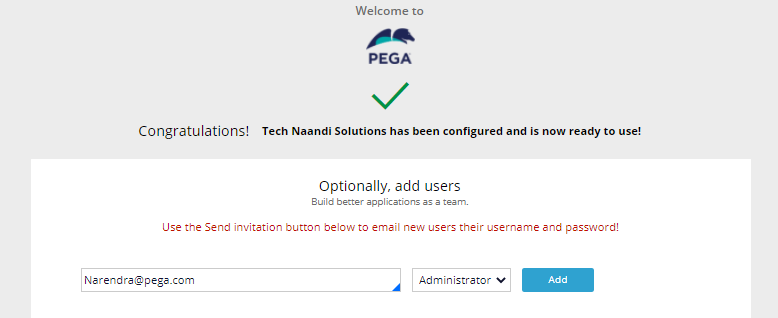 Step 8 :
However, here you can create an Operator ID's for developers as many you want.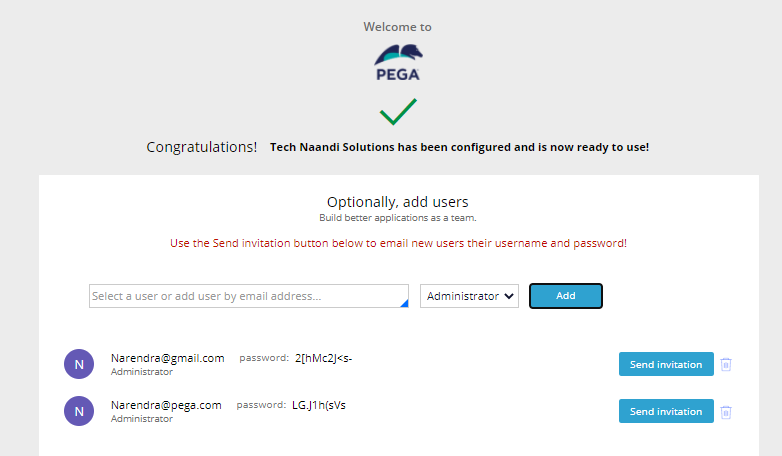 Step 9 :
Moreover, now you can login with any new Operator ID that you have created in the above step.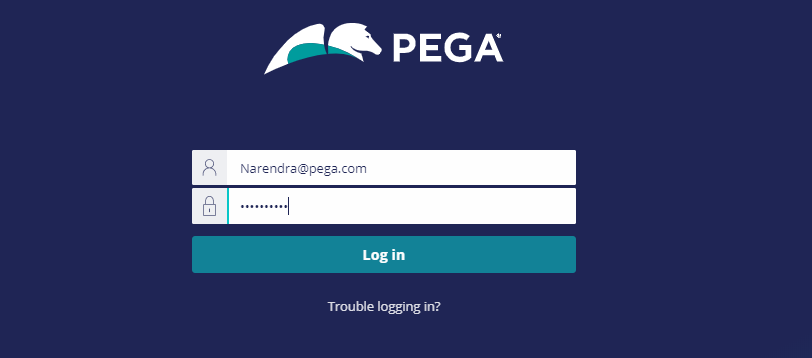 Step 10 :
When you log in for the first time, it will ask to change the password for security purposes.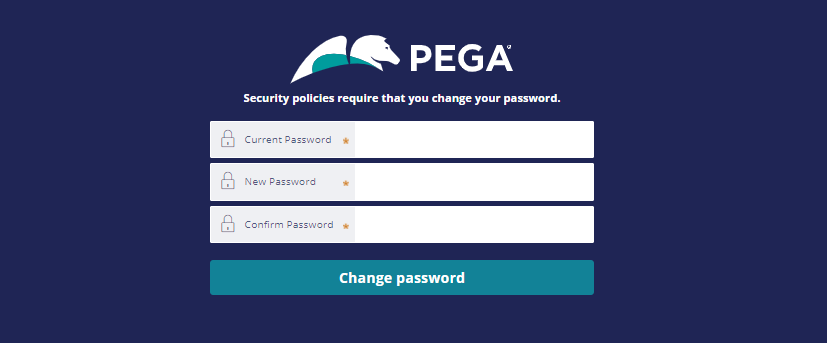 Step 11 :
Finally, Now we have created a new application successfully. From here you can design and develop any functionalities as you want for your application.
Conclusion
In this post, by using above all steps, we have learned about how to create a sample application in Pega personal edition. In the coming posts, we will learn about different functionalities that we can develop in Pega.
Thanks for your support we will provide more tricks & tips for you. If you like our tricks, share these with your friends and join my Telegram Channel for more new tricks & tips.