How To Check UAN Number?
In this post, we will discuss How to check details of the UAN Number & how to activate it. We Have two ways to find out your UAN number. The first method is getting the UAN from the company and the second way is by using the UAN portal. Let us see about these 2 methods
Checking Your UAN with your company 
Commonly, in case of your first job, your company will notify you about your UAN ( Universal Account Number). But, if for any reason, you don't have an experience of it, your UAN number is written on your salary slip from the time your company starts subtracting your salary towards PF donations. This is the most well-known rules obeyed by Indian organizations, to verify your UAN directly on the salary slip.
Finding your UAN on the Website 
First, you have to log in to the UAN portal and click on the Know your UAN Status tab.As shown in the image below.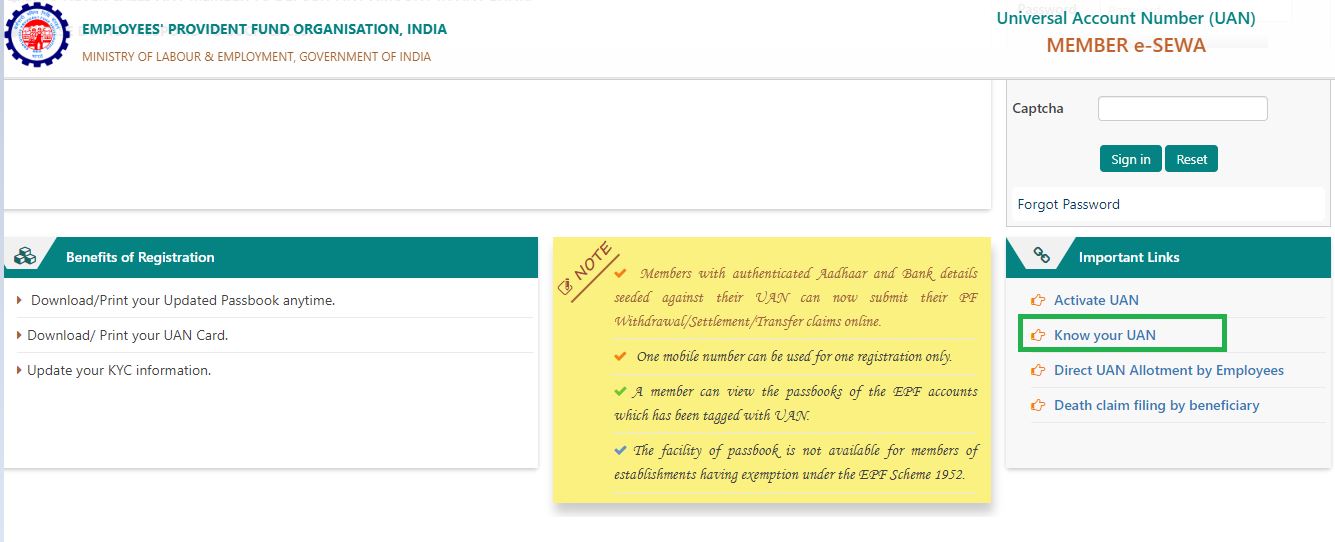 Following, you will be required to enter basic details such as your Aadhaar number, PAN number, etc. or fill in a form based on your PF number/member ID (you can ask your company for this information). 
In fact, if you have the PF number/member ID, fill those fields, and then choose your state and EPFO  office from the drop-down menu options.  
You can also use your Aadhaar or PAN number to find out your UAN number.

Also fill the other details like your name, date of birth, mobile number, and captcha code.

After completion click on 'Get Authorization Pin'.

You will instantly get the OTP PIN on your mobile number.

Enter the PIN and click on 'validate OTP'.
Now select the UAN option to see your Universal Account Number or you can also get through SMS to your registered mobile number.
How To Activate The UAN Number?
Once you get your UAN number or you have created by any of the above methods, you can quickly activate it by the following steps :
login into the UAN portal and select the Activate UAN option as shown in the image below.

A new UAN activation page will open, now activate your UAN number using your identity proofs like created UAN, PAN, or your Aadhaar.

After choosing one of the above three options enter your personal details like your mobile number, Name, DOB.

A new confirmation PIN will be sent to the registered mobile number.

Enter that pin and click on Authorize and Activate to activate your UAN.
We also have another option to do this other than this UAN portal, you can also use the EPFO Application to activate your UAN number and check your PF accounts. It is most useful that you download UMANG (Unified Mobile Application for New-age Governance).
You can read those details from my other post link given below.
Thanks for your support we will provide more tricks & tips for you. If you like our tricks, share these with your friends and join my Telegram Channel for more new tricks & tips.