Introduction
In this article, I will explain in detail the how-to Withdraw Cash From PhonePe ATM which is one of the new features of the phonePe.
However, we all know that PhonePe is one of the most popular UPI and mobile wallet applications which was launched in the year 2016. Initially, it was started only for a money transfer but in addition, now it is not only a wallet app and now provides several purposes including ordering food, fee payment, gold purchase, and many more. 
The PhonePe ATM feature was launched and is still being rolled out successfully. Moreover, It is to be noted that these services completely free, and the user will not be charged anything for using this service great right? 🥰The withdrawal limit will depend on the limit set by your respective bank.
How to withdraw cash from PhonePe ATM
Firstly, open the PhonePe app on your device at the bottom just click on the

Stores

tab now simply click on the

PhonePe

 ATM icon.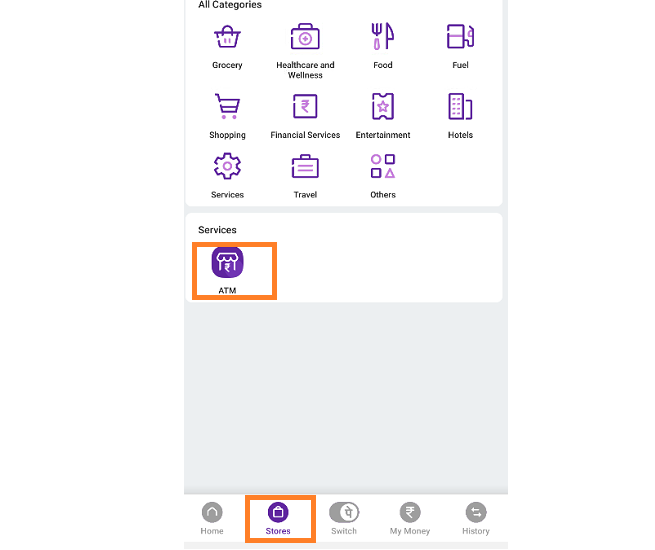 After that click on

Withdraw now and

s

elect any store from the available stores that you see on screen and then click on

Withdraw Cash

.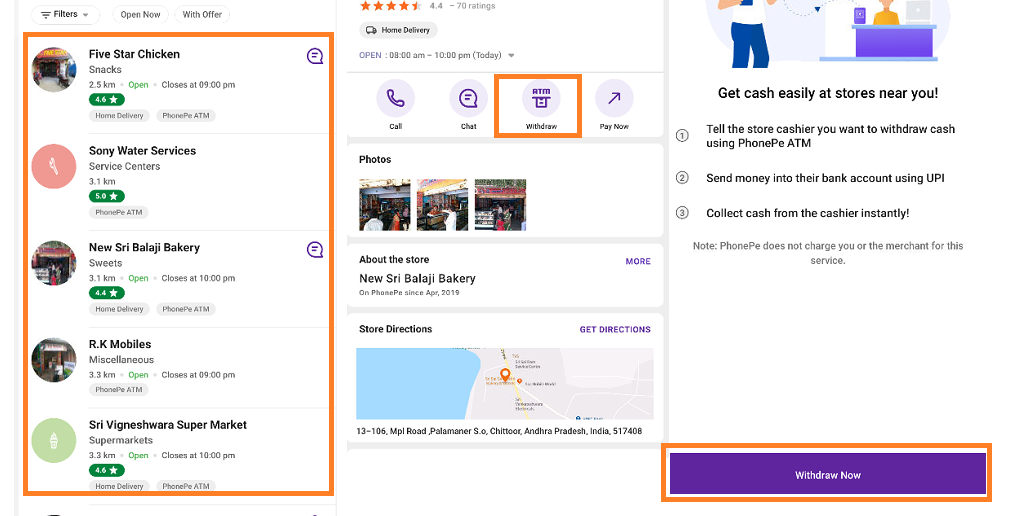 Enter the amount that you want to withdraw and select the bank account from which you want to debit or withdraw the money.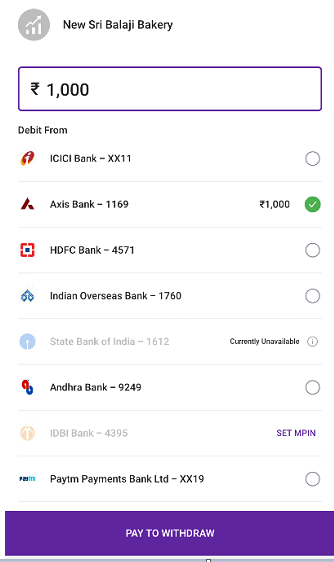 Once done, just click on

Pay to Withdraw

 and enter your

PIN.

After that, you should go to the store that you had selected and collected the cash.
According to recent updates, PhonePe has over 9 million registered associates across 300 cities in India. It also has over 185 million registered users, out of which 66 million are reportedly active daily.🥰
Conclusion
Above all is the complete process that how to Withdraw Cash From PhonePe ATM which is one of the new features of the phonePe.
Thanks for your support we will provide more tricks & tips for you. If you like our tricks, share these with your friends and join my Telegram Channel for more new tricks & tips.