Introduction
The Password manager of Google Chrome will store all Passwords that you enter on any website for the next use so that you no need to enter your password from the second time. So, in this post, I am going to explain a method that could help How To view saved passwords in Google Chrome in android and Laptop.
Google Chrome is really a great web browser for PC users and is moreover available for all other OS like Android, iOS, etc. The web browser is gradually successful amongst PC and mobile users. The mobile version of Google Chrome always had some extra features related to its desktop equivalent.
Although Chrome's Password handler is not the most secure approach to save the password, it gives users some level of security by demanding you to import your Android PIN /Password/Pattern before displaying the stored password. The feature is helpful because you can just copy & paste your saved passwords, without the bother of remembering them.
So, in this post, I am going to explain a method that could support you to view saved passwords in Chrome on Android. The process is simple and it manages even on every Android version.
How To View Saved Passwords In Chrome
Before understanding the method, make sure that you are using the latest version of the Google Chrome browser. Also, you should be logged in with your Gmail account in your Chrome browser to execute this method work. Follow some of the simple steps given below to view saved passwords in Chrome for Android / Laptop.
Step 1:
First of all, open your chrome browser and then tap on Google Chrome. 
Step 2:
Now tap on the three-dot menus at the top right corner and select the 'Settings' option as shown in the image below.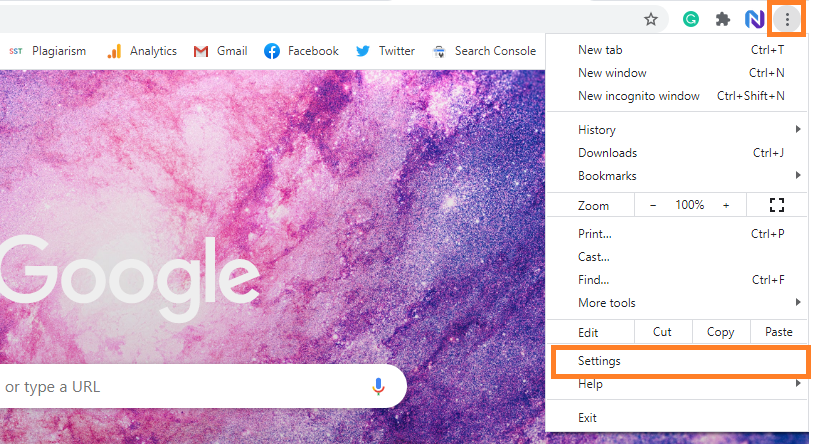 Step 3:
Now under the 'Autofill' make sure that the 'Saved Passwords' option is turned on.

Step 4:
From the same page, you will find the option 'Saved Passwords'
Step 5:
It will display you the website name, your username, and your password.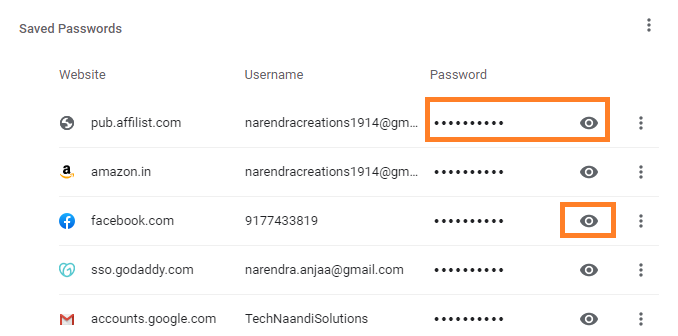 However, the password will be disappeared. Tap on the website name and on the password, tap on the eye symbol straight to a particular website. Now you will be asked to enter your phone's password or pattern/laptop password.
Conclusion
That's it, you are concluded! This is how you can see stored passwords in Chrome on Android and Laptop. If you some other method to see stored passwords on Chrome for Android, Please feel free to comment nt box below.