Welcome friends thanks for visiting Tech Naandi Solutions Tricks & Tips, we provide all latest tricks which are very useful for all users, we all know that nowadays WhatsApp has become a most widely used application in human life, today we are going to learn about, how you can unblock yourself if someone blocked you on WhatsApp.
Note: Please read all the steps properly one or two times, because there may be losing your WhatsApp previous data if you fail to follow any of the steps mentioned below. This trick is provided just to share my knowledge with you, please feel free to reach me, if you find anything goes wrong on my website.
So, now let's get started into our trick, and see how we can unblock ourselves from WhatsApp if someone blocked us, by following some simple steps below.
Step 1 : 
Write down the contact number who has blocked you in WhatsApp, after writing that number, delete that contact from your phone contacts list.
Step 2 : 
Now Backup your chats to google drive, I hope you all know that how to backup your chats, if you don't know read below steps to backup your chats.
Open Whatsapp, go to the menu –> Settings –> Chats — > Chats backup.
Now ta on Google drive and set up the frequency as you like.
Now you will promote to select google account 
Wait until it backups all your data.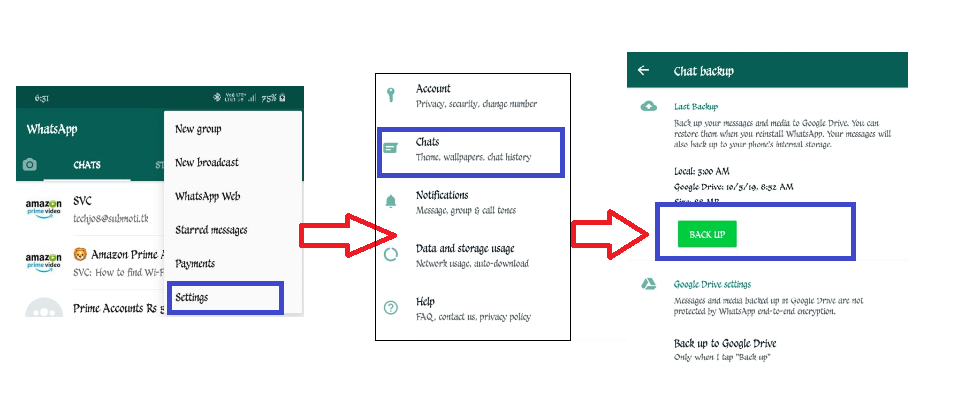 Step 3 : 
Now delete your WhatsApp account, to delete account go to settings –> Account, there you can see "Delete My Account" option, click on that option and delete your WhatsApp account.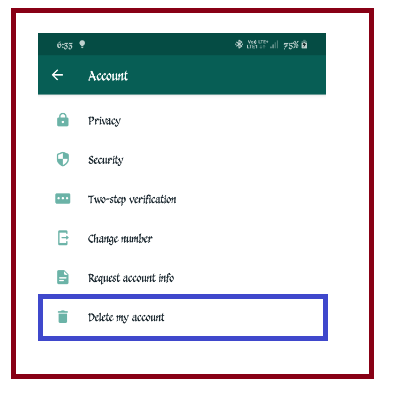 Step 4 : 
After deleting your WhatsApp account, uninstall the WhatsApp application from your mobile and restart your mobile once.
Step 5 : 
After getting restarted, go to the Play Store and install the WhatsApp application again and activate your account again by giving your number. While creating the WhatsApp account it will ask for restore your account , if you want back all your data, click on restore or else skip.
Step 6 : 
Now you got your WhatsApp again, then now save the contact to your mobile which you have deleted in step1, and send a message to him/her.
This is how we can send WhatsApp message to someone who has blocked you on WhatsApp, i hope you all will like this trick, if you have any doubts related to this post, please comment below, I will replay for all your doubts.
Thanks for your support, we will provide more tricks & tips for you, if you like our tricks please share with your friends and join into my Telegram Channel for more interesting tricks & tips.