Introduction
In this article, I will explain How to Share Screen Between Multiple Android Devices, with simple steps.
We will notice that presently almost everyone is holding an Android smartphone🥰. Android is not the only mobile operating system that is available but the options available for Android are really large. 
You might have got some situations where you need to show your Android's screen to the group of friends. Possibly you need to share your Android screen with your colleagues explain to them how to use some highlights.
However, when it comes to sharing a screen between Android devices, everything becomes quite difficult. There are lots of Android apps accessible on the Google Play Store that can be managed for screen sharing.
In this article, we are going to give some of the most reliable ways that would help you share the screen between various Android devices.
By understanding the methods provided below you can simply share the Android screen with different Android devices, let's check out how to share screens between multiple Android devices.
1: First of all, go to the play store and download and install the ScreenMeet Mobile Screen Share application that helps you quickly share your screen with other android devices. 
Download Link: ScreenMeet Support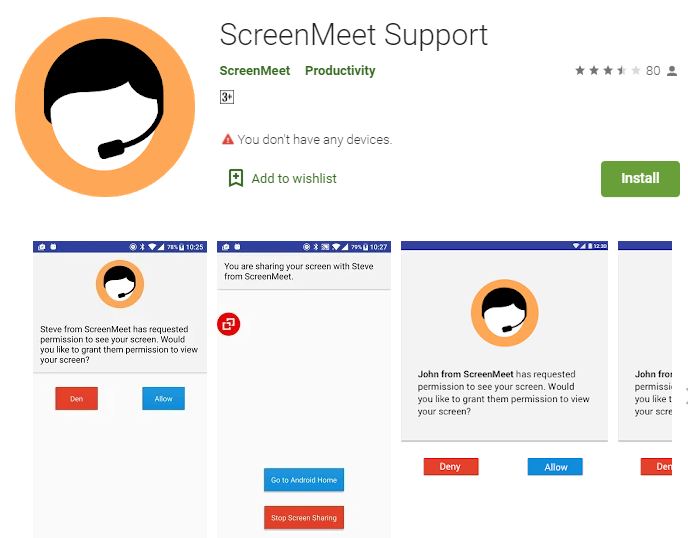 2: After installing the application you need to sign up for a free account, you can just do that with your Gmail (google account).
3: Now you will see a popup message saying that you the free trial connect number that is 10 free count and following that, you require to buy the paid application.
4: Now you will get the link there in the app that you can share with others to whom you want to share your screen.
5: Now just click on the start option and you will get a popup message will appear just click on Start Now to start sharing your screen.
6: Now just open the link in any other android device from which you want to see your screen and now you can see the screen will get displayed in the other mobile with each action that is running on your android mobile.
That's it, you are done! This is the process that you can share the screen with different Android mobiles. Along with this application, I have provided some other alternate applications that you can use for sharing your android screen.
Exactly like ScreenMeet Mobile Screen Share application, we have many other apps for the same idea that exists.
Below we are continuing to list down the 3 most useful android apps that would assist you to share screens between various devices.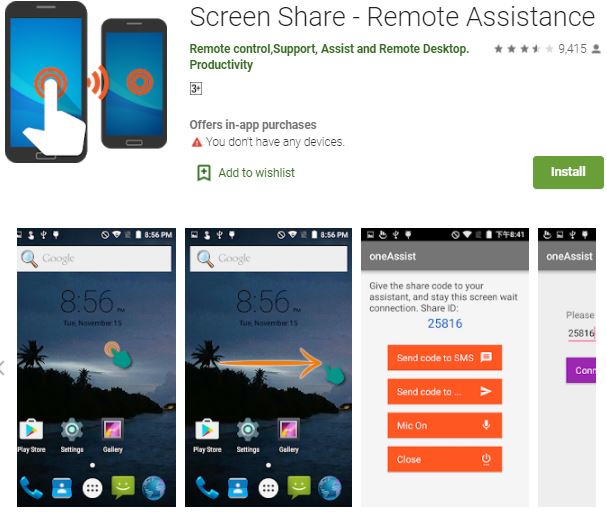 Download Link: Screen Share – Remote Assistance
If you are looking for an Android application to share your screen or control other Android devices, then Screen Share – Remote Assistance will be the most suitable tool for you.
This app is excellent for helping friends and family out with phone troubles. Once connected, users can also start a voice chat, and draw anything on their screen to guide others who are watching your screen.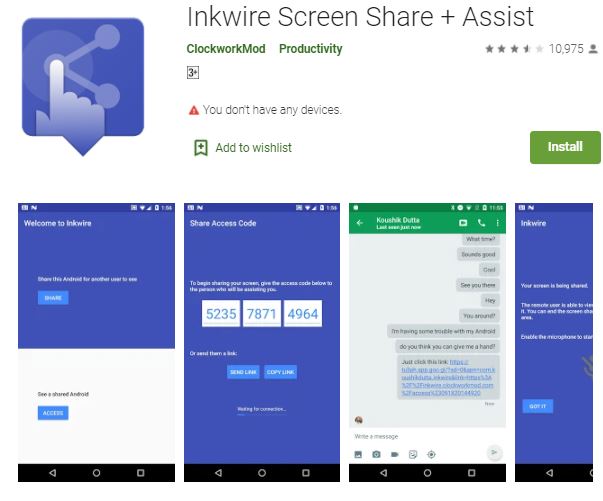 Download Link: Inkwire Screen Share + Assist
This is another best Android application on the list which could assist you to share your screen with other users.
This app lets you simply share screens with other Android users. In just a few steps, you can quickly guide others over their Android smartphone.
3. AirMirror: Remote support & Remote control devices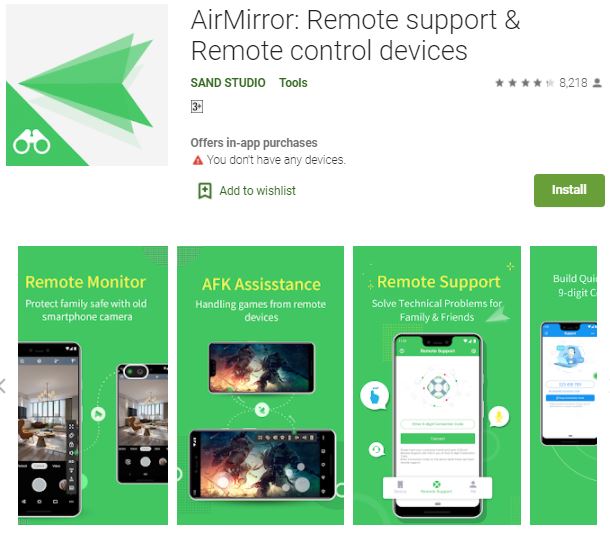 Download Link:AirMirror: Remote support & Remote control devices  
With this application, you can quickly control another phone/tablet, do anything you like, no matter where this device is. Separate from that, it also holds a slight camera feature that lets you obtain another phone's front or rear camera.
Conclusion
So, the above conversation is all about how to Share Screen Between Multiple Android DevicesBy handling this method. I believe you like these methods please share with others too.🥰
Thanks for your support we will provide more tricks & tips for you. If you like our tricks, share these with your friends and join my Telegram Channel for more new tricks & tips.