How to Send Anonymous Text messages for free
Let's learn How to Send Anonymous Text messages for free. For whatever reason, you may find yourself need or waiting to send a text to someone without your phone number showing up at the other end.
In a world where privacy and anonymity are both being steadily eroded, it can be helpful to know about ways to send a message to someone 's phone without saying who you are. 

Being smart to send an anonymous text is lesser security of your privacy, but it might be the one you treat it as important one day – who knows? In this section, I will explain to you different ways to send a text anonymously to someone easily. 
Anonymously Texting Someone
How does anonymous texting work? First, let's talk about how it works normally. Usually, SMS messages are packaged along with the sending number, the destination number, and the message itself.
This is by design so that individual packets (your text may take up one or many packets depending on how long it is ) can reach the destination number and be re-assembled into a coherent message.
Along with the sending number with the packet also lets the sending carrier know who to bill for the assistance.
With anonymous messaging, your sending number is stripped out after billing is triggered and then sent to the destination. So the phone company will know you sent the text, and charge you for it normally, but they won't pass your number along to the recipient of the message.
Another, simpler approach to anonymous texts is apps and websites that use their SMS numbers to pass along your message. The platform generally switches your sending number with its own for billing purposes, but the service's number is the one that gets sent along to the destination.
The two main ways to send an anonymous text are through an app or a website. 
Apps To Send An Anonymous Text
For instance, You can use apps to forward text messages to your email or change the fonts and layouts of your messages. These are a few apps that have anonymous texting either as their main function or as an added benefit. Most of these will work on both Android and iOS.
All of these applications are free to download and offer end – to – end encryption for ultimate security. Let's take a look at the apps we've researched and make it easier for you to choose which one is right for you.
Private Text Messaging & Calls
Private Text Messaging  & Calls is an Android app. It can handle SMS, calls image and file sharing, and will automatically self-destruct messages after a set time. It has several other privacy-oriented features and is worth checking out.
In our current era, privacy is scarce. This app not only permits you to send anonymous messages and make unknown phone calls, it also offers end – to – end encryption and a neat 'shake to hide' message option. Regardless of what you're using it for, this free app is a privacy-conscious individual's dream messaging option.  
Signal 
The signal is a secure communications app, apparently supported by Edward Snowden (the famous and controversial leaker/whistleblower who exposed the NSA's vast data-gathering operation in 2013).
Signal encrypts calls and texts, and you can send files and images securely. It additionally has the option to hide your caller ID when calling or messaging, which is perfect if you want to send an anonymous text or call someone in secret.
Website Link: Signal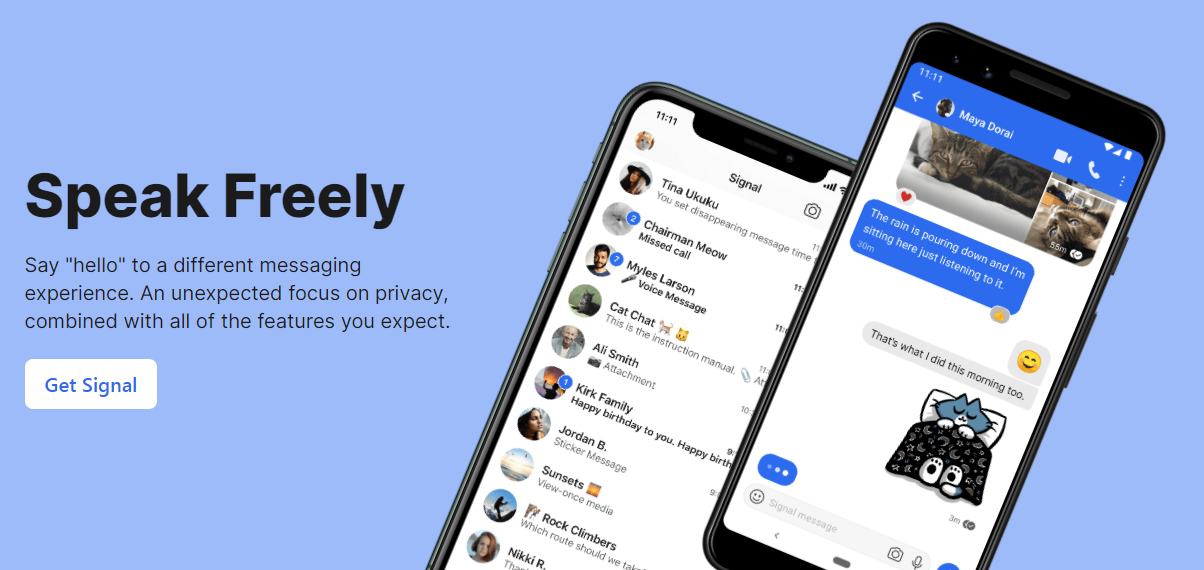 Using the Sealed Sender option released in late 2018, users can send anonymous messages to anyone who accepts sealed messages (there is no option to turn this off in the settings).
It's available for Windows, Android, and iOS.
Websites That Let You Send An Anonymous Text
If you no need to download an app for it, there are also a few websites that allow you to send anonymous texts. Many limit the number of messages you can send in a day but are otherwise good.
We've reviewed each of these sites and they work fairly well. The basic layout and capabilities are similar among each of the websites and the messages tested were delivered within two minutes.
These are free to use so it's important to remember that message delivery isn't guaranteed.
TxtEmNow
TxtEmNow is a very smooth website that enables you to an anonymous text to any North American or international phone. You will need to scroll through the adds to find the options to send a message.
To balance the disturbing adds, the bright -side is that you don't have to sign – up or input any private information to use this website.
Scroll down to the bottom of the page.

Enter a particular number and custom message, and click on continue.

The next page will ask you to 'confirm the details and send '.Click on this and your message is delivered.
  Message delivery does take a while, especially if the website is experiencing high traffic. Fortunately, you can check the status by refreshing your web browser.
Text'em
Text'em is quite similar, although the website looks identical something out of the 1990s. It gets the job done though. Enter the number, the carrier, and the message.
Now it will ask you to complete the Captcha and agree then hit Send Message. The site seems to cover most North American carriers, with a few international ones thrown in.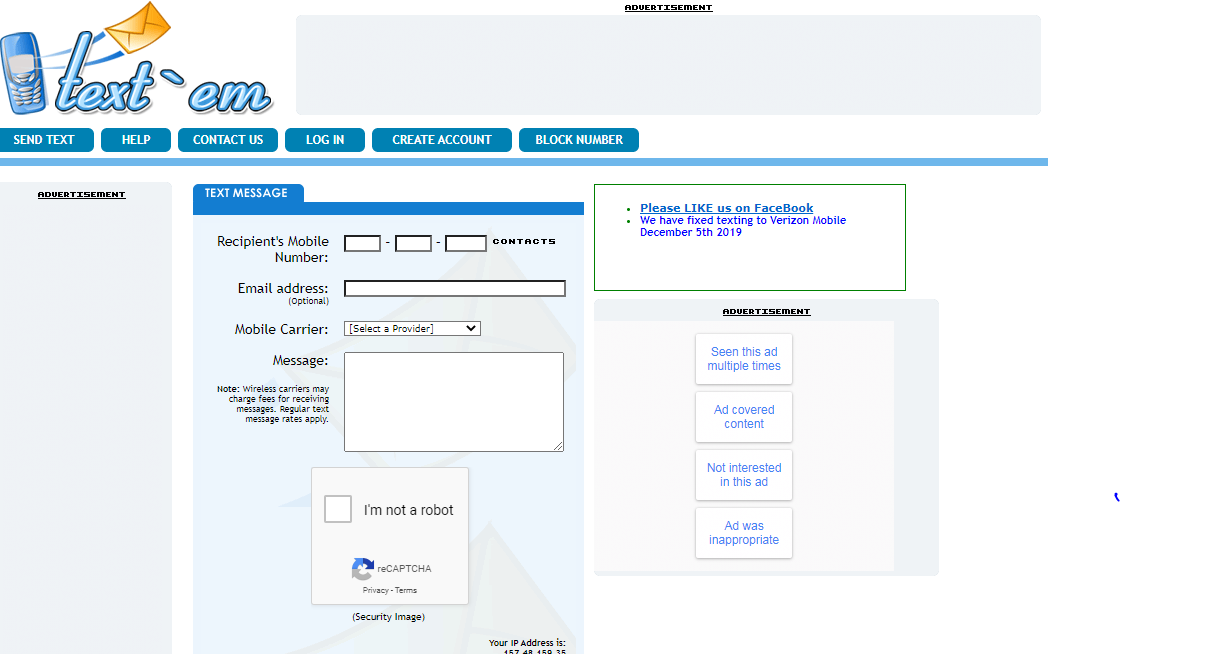 Send Anonymous SMS
Send Anonymous SMS does exactly what it says: send an anonymous message to any receiver in almost any country. The site is clean and easy to use.
Enter the sender number, the country, and the message. Then enter the Captcha code and click on Send SMS.
Delivery with this one took quite a while and it's unclear why you have to put your phone number in before sending. 
TextForFree.net
TextForFree.net is another extremely essential viewing website that gets the work done. This site only seems to work in the U.S. but does deliver the message as long as you're using one of the approved carriers.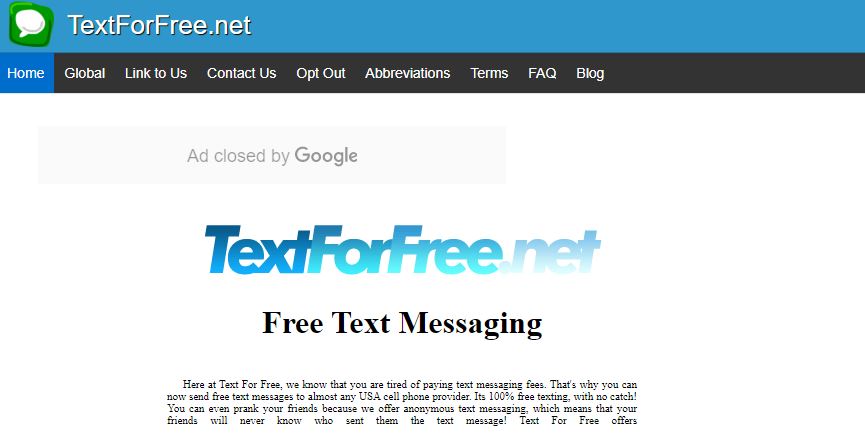 Just enter the number, the message header, and the message, then choose the carrier from the list and hit send a free text message at the bottom.
These are the two famous apps and four websites that will enable you to send anonymous messages for free. Each has its strengths and weakness but they are all successful.
Thanks for your support, we will provide more tricks & tips for you, if you like our tricks please share with your friends and join into my Telegram Channel for more interesting tricks & tips.