Introduction
In this post, I will explain How to get Netflix for free without a credit card with details by using step by step guide.
There are many various streaming services out there and one of the most familiar is Netflix. Streaming on Netflix is especially excellent as it gives you a very peaceful experience. Netflix is totally ad-free and gives you the best video qualities.
But there is normally a huge problem is about the payment methods😅. Some people don't want to use their real cards, whereas others do not have any payment method. This process will show you how to get a free premium Netflix account without having to use any CC or Paypal account. By following this process, you will be able to get 30 free Netflix premium account.
Although this approach is best entertained for users in Countries where the IBAN payment method is available Like Germany, other countries also can use it if they make use of a good VPN.
What is Netflix?
Netflix is one of the best OTT platform started by Reed Hastings and Marc Randolph in Scotts Valley in California. It is an American media services provider and production company founded in 1997. As of March 2020,  Netflix has more than 160 million paid subscriptions worldwide.🙄
Since 2012, Netflix has become more of an effective role as producer and distributor for both film and television web series. It offers a variety of Netflix Original content through its online platform. As for the latest updates on November 2020, Netflix services are running successfully in more than 220 countries.
Netflix Features
1.You can watch videos on your TV (e.g Android TV) in Ultra HD/4K.
2. Another great feature is the Netflix provides a 4 screen option. With this feature, 4 people can log in at once with just one premium account.😍
3. You can share your account with other people like friends and relatives.
4. Ad-free. Netflix premium is absolutely free from Ads.
5. Netflix Available plans are as follows.
Basic – SD (Standard Definition), 480p.
Standard – HD (High Definition), 1080p.
Premium – UHD (Ultra High Definition), 2160p.
Get Free Premium Netflix Account 2020
Requirements 
A strong VPN (Cyberghost VPN, ExpressVPN, NordVPN, etc).
IBAN number.
Fake name generator.
German number for OTP verification.
Good internet connection.
A good browser like Firefox focus.
Gettings started
Firstly you have to connect to any strong

VPN

.
Open your web browser and get IBAN details from Fakeit website.
Use any online SMS receiving site like

receive-smss.com

,

receive-sms-online

.info

,

receive-SMS.co

.
Access the Netflix website from here and enter your E-Mail Address.
select Start 30 Days free trial and continue.
Here you can see the Netflix plans, select the

Netflix Premium

plan, and continue.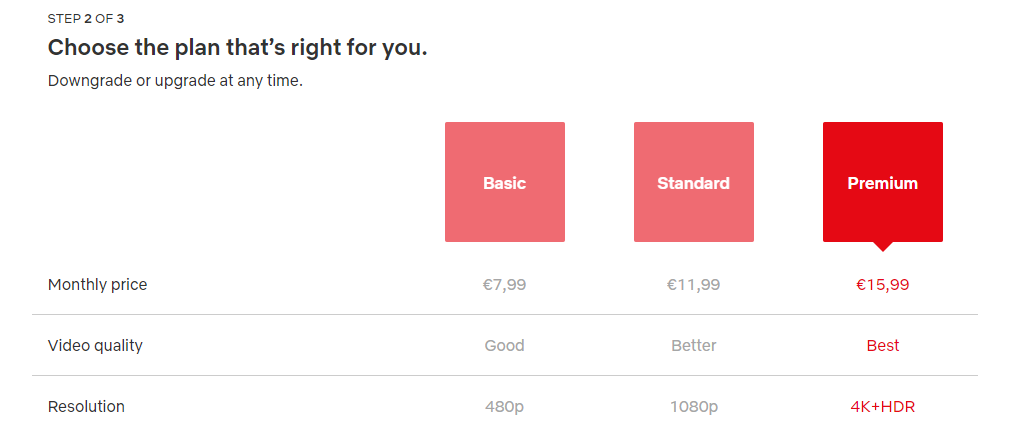 On the following screen, you can create a new password for your Netflix account and continue with your payment options.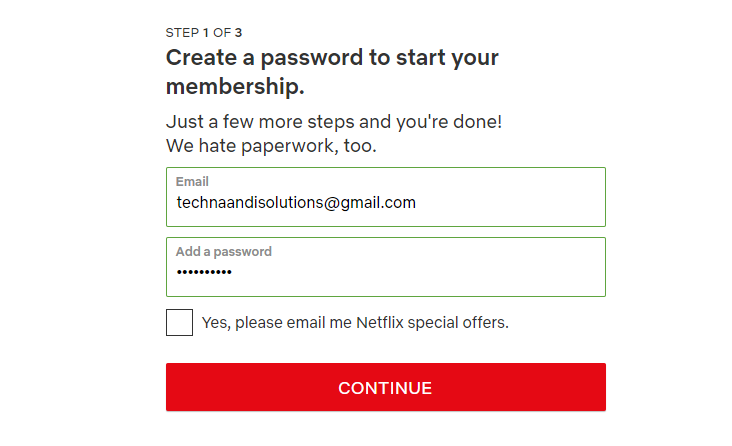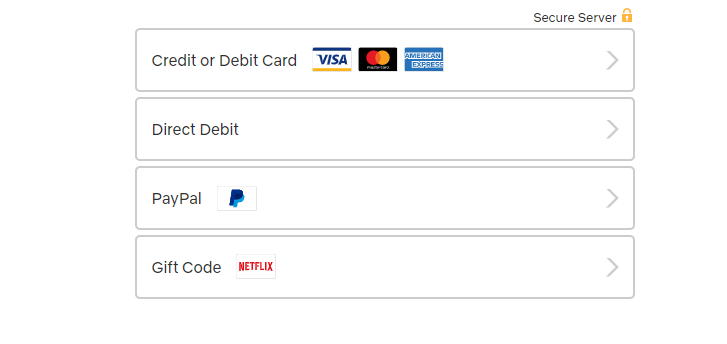 Now you have to enter

IBAN

details you got from

Fake-it

.
Once done, you should register a german mobile number to validate your account. We have given some website names above in point 3.🙄
Once you entered a German phone number you will get an OTP verification code. Enter the received OTP and continue using Netflix.🥰
Conclusion
These are all about How to get Netflix for free without a credit card with details in a simple and easy way.
Thanks for your support we will provide more tricks & tips for you. If you like our tricks, share these with your friends and join my Telegram Channel for more new tricks & tips.